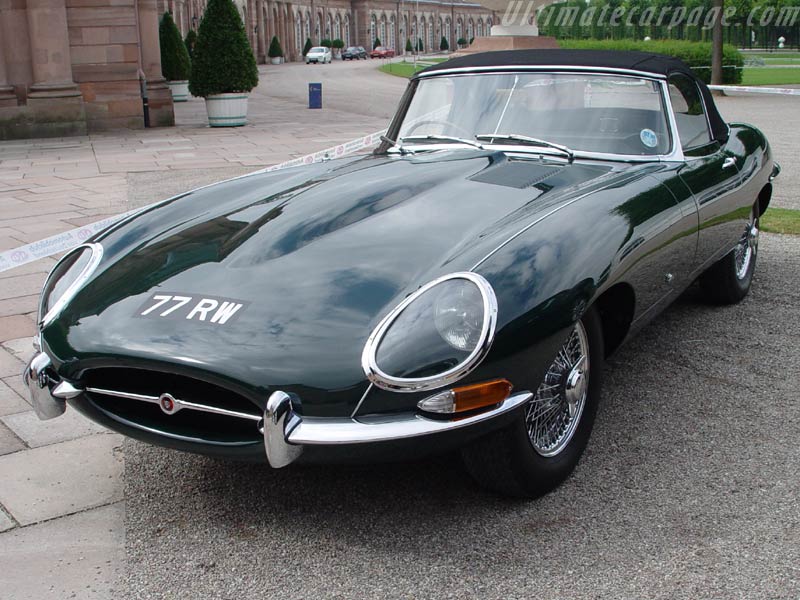 English Invasion: As one of the most prestigious car companies in classic car history, Jaguar rolled out a car in the 1960s that certainly stood out among its competitors. One particular model was given the honor of topping the list of Sports Car International Magazine's "Top Sports Cars of the 1960s" in 2004, and was later also named one of the "100 Most Beautiful Cars" by the Daily Telegraph in 2008.
So which one was it that started such an English Invasion? The Jaguar E-Type. In the United States, the model is known as the Jaguar XKE. Produced between 1961 and 1975, this model was originally introduced with the 3.8 liter six-cylinder Jaguar XK6 engine. The most rare among those first produced were the first 300. Unlike the others produced in the same model year, these had flat floors and external hoods, making these extra rare, which in turn, increases their value among classic car buyers and sellers.
The car's top speed was 150, and could go zero to 60 miles per hour in 7 seconds and could reach a quarter mile in about 14.8 seconds. It's rear-wheel drive accelerated beyond its competitors and excelled in the eyes of car buyers who desired style and speed all in one vehicle.
Like what you see? Follow us on Twitter, Like us on Facebook, and Follow us on Youtube. Don't forget to find information or look for your favorite car on our website!
Related Articles